Diversity Training
Main Content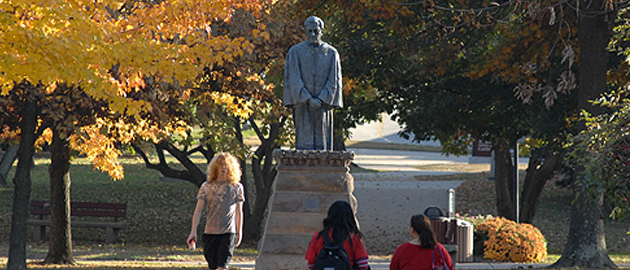 We develop and provide diversity trainings for the SIU Carbondale campus including trainings for students, staff, faculty, and departments. Our trainings strive to maintain the inclusive excellence of our campus through covering concepts of diversity and inclusivity such as anti-racism, privilege, intersectionality, and allyship. We offer broad diversity trainings for the campus community, as well as trainings on specific topics pertaining to diversity issues. Since August 2018, we've trained over 1000 staff, students, faculty, and departments!

In the past, our largest initiative here at SIU was the Diversity and Inclusion Certificate Program. However, this program is currently being revitalized and is not being offered at this time. Previously, this was an initiative designed for members of SIU-Carbondale to develop skills in diversity and inclusivity and demonstrate these skills through a certificate signed by the Associate Chancellor for Diversity. We hope to offer a new certificate program starting Spring 2021.
We currently offer stand-alone training sessions on different topics related to anti-racism, anti-bias, diversity, inclusion, and equity. These training sessions are available to students, staff and faculty. These trainings are primarily entry-level and require little to no diversity background before attending. However, we can offer more advanced trainings for those that have a solid foundation of diversity related content and issues. Additionally, we can provide department or topic related trainings if provided enough time to do so.
Click here for the Fall 2020 online training schedule, this will be updated as we add trainings and events. Make sure to check back in to see what's new! If you'd like to contact our office to schedule a training for yourself, your students or department, please contact diversitysiu@siu.edu or call us at 618-453-2126.
Jaidelynn Rogers (she/her)
Bio: My name is Jaidelynn Rogers and I am a Counseling Psychology PhD Student. My research focuses on LGBTQ+ couples and relationship satisfaction. Specifically, I am interested in how minority stress and relationship flexibility interact with relationship satisfaction for LGBTQ+ folks, and how therapists can help clients achieve greater relationship satisfaction. I firmly believe that academia should be an anti-racist, anti-transphobic space and that students deserve to feel included and empowered within the classroom. This belief helps fuel my passion for providing diversity trainings to both students and staff, as I want to create a safer environment for students at SIUC.